The Ultimate
Rocket League Stats Tracker
Rocket League Tracker is an in-game real-time tracking solution for your Rocket League stats. We calculate your performance to make sure you are on top of the competition.
Download Now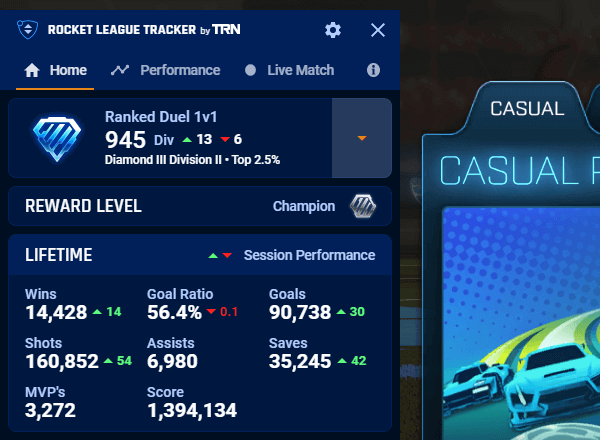 Player Overview
The in-depth information on your lifetime stats and game modes you play most.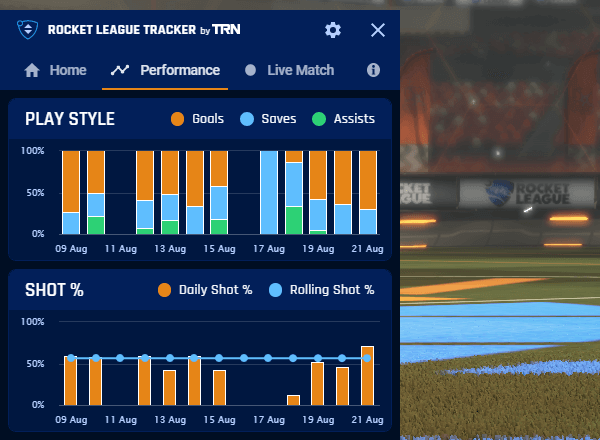 Play Performance
The visual breakdown of your play will help you understand if you are doing well.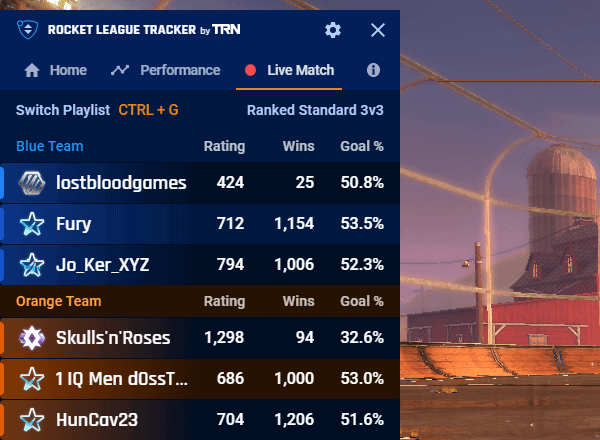 Live Match Roster
Choose any game mode and scout your teammates and opponents to estimate your chances to win.
Download
The download is secure and FREE for Windows PC users.
Install
A short installation will enable Rocket League Tracker on your machine.
Play a Match
Rocket League Tracker will automatically launch and detect your in-game account while you play.
Get the Best in-game Tracker Today
Join over 505K Players already using Rocket League Tracker
Download Now