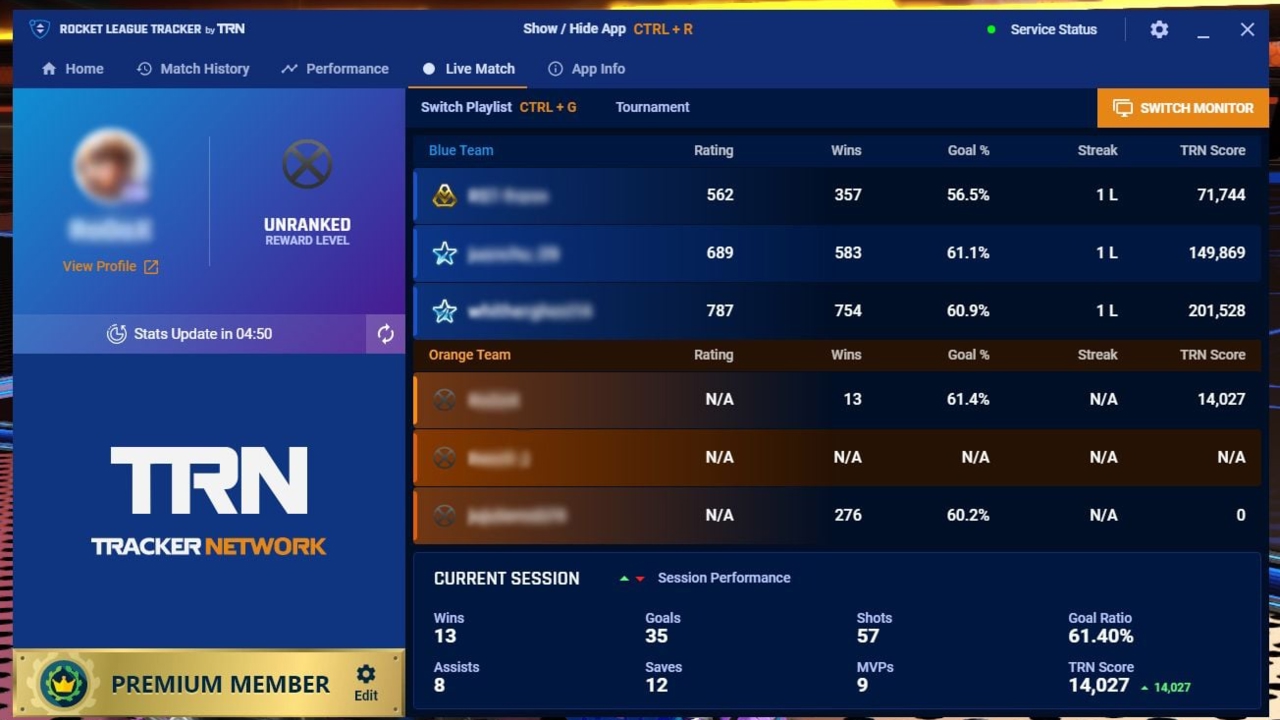 After releasing the new Rocket League Tracker in-game app back in August last year, we released a dozen more updates. Now, we are happy to open 2021 (sort of) with Epic Platform support and a massive upgrade to the app. That includes a bigger window for an easier overview, second monitor support, and more.
Full Changelog:
Profiles of Epic Game Store users are fully supported now.
It is possible to get information about playlists in previous seasons now.
We fixed an issue when the match history was not available for some new users.
The full-size window is now available on desktop and in the game lobby. It provides more lifetime stats and a better overview of your progress in comparison to the compact window.
It is now possible to switch the app's main window to a second monitor before or after a match.
The compact window on the left side of the screen is now available only during a match and only provides information about teammates and opponents.
New settings have been added to allow disabling some in-game features, such as a hotkey reminder.
The important information about the application is now available on the App Info page.
Numerous under-the-hood and UI improvements.
You can learn more about the PC app here. As always, we'd love to hear your feedback in the comments or talk to us on Twitter.
Comments