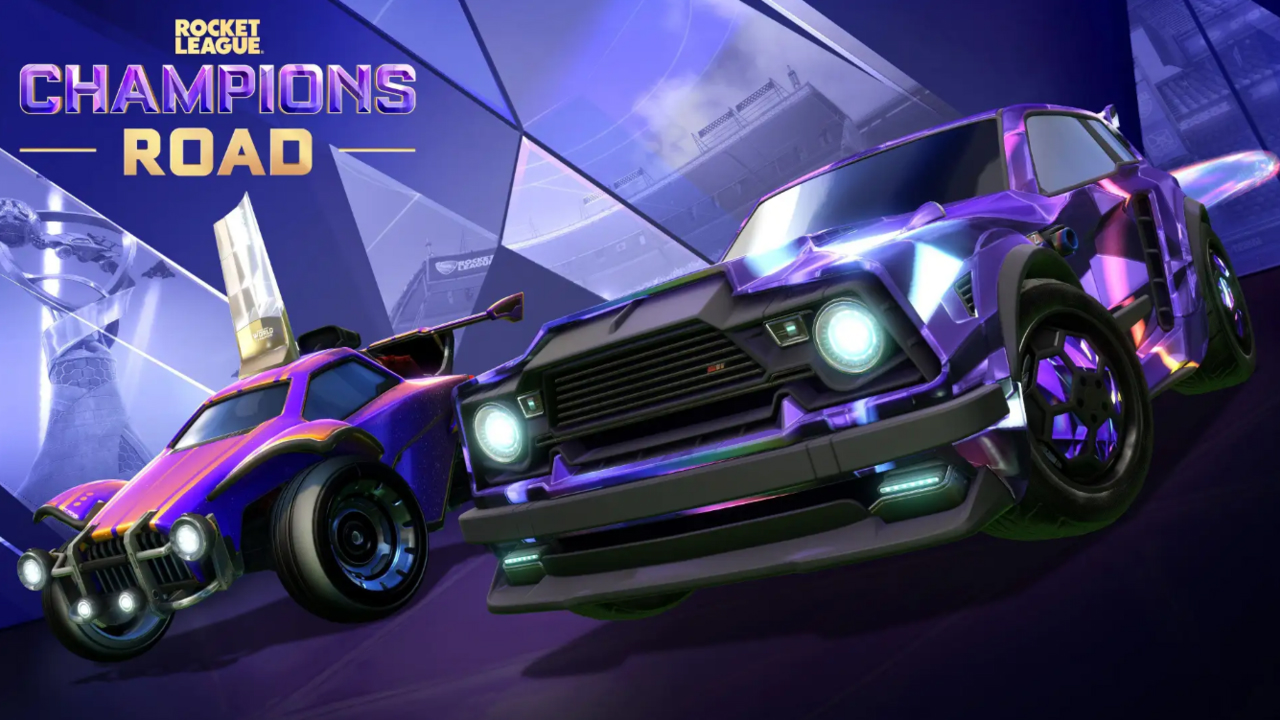 We may never get the chance to play on the Rocket League World Championship stage, but the Champions Road is here to give us all a taste of glory. Get your hands on some Esports inspired items!
This event comes with Challenge Rewards, including fan favourite Golden Rewards (Golden Trophies). During the Champions Road event you can expect Limited Time Modes such as 2v2 Heatseeker and Boomer Ball.
Champions Road will be available from August 2 to August 16!


Here are the items coming to Rocket League!
Challenge Rewards:
Rocket League World Championship Trophy Topper
Let's Goooooo! Player Banner
RLCS Crystalline Player Banner
RLCS Crystalline Avatar Border
Shmeedian Decal
10-Senz Wheels
Pro-Tek Wheels
EZ Sweep Topper
Siiick Reads Topper
"Tireless Tryhard" Player Title
Golden Trophy '23
2023 Rocket League World Championship Bundle (1500 Credits):
RLCS Crystalline Decal
RLCS Crystalline Boost
RLCS Crystalline Wheels
"PANDEMONIUM" by NF Player Anthem
Esports Shop:
Team Decals - 200 Esports Tokens
Team Player Banners - 50 Esports Tokens
Team Goal Explosions - 300 Esports Tokens
With the start of the event you can enjoy some HeatSeeker, then on August 9, you can switch things up with some Boomer Ball.
For more details please visit the official Rocket League News page.
Comments