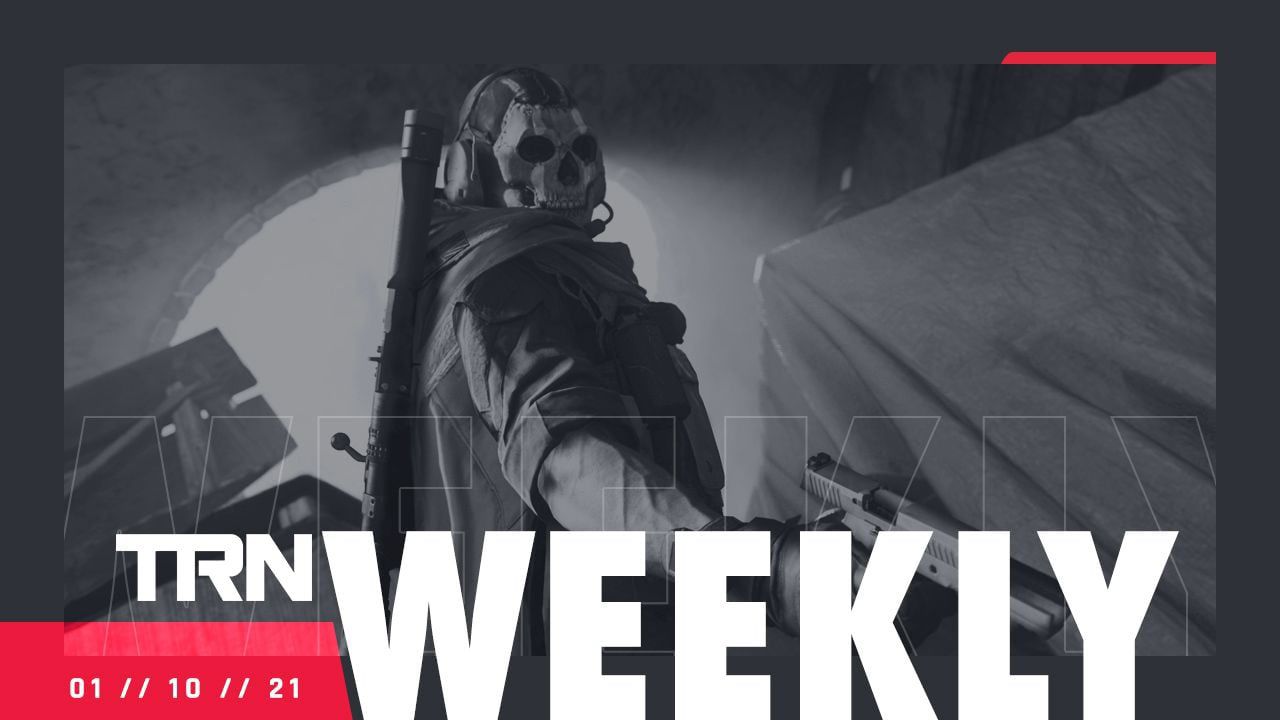 Notifications, Multiple Game Accounts Connection, and Manual Refresh Button
We released some interesting cross-network updates:
Notifications: You will probably notice the bell icon next to your username. We are adding more alarms, as this is still a work in progress, but we released the first version of "Notifications". This feature will provide you with relevant stats-related messages and user-related messages.
Manual Refresh Button: The timer that appears on the right side of the screen when you enter a profile will now have a "Refresh" button for manual activation.
Multiple Game Accounts Connection: As seen in the screenshot below, you can now connect multiple game accounts under one Tracker Network user.

Tracker Pro Scrims
Next Saturday at 2PM PT, and every other Saturday, our guys at Tracker Pro are organizing Destiny 2 Scrims.
You can follow Tracker Pro on Twitter and join Discord to chat with the community and participate. Here's some more information: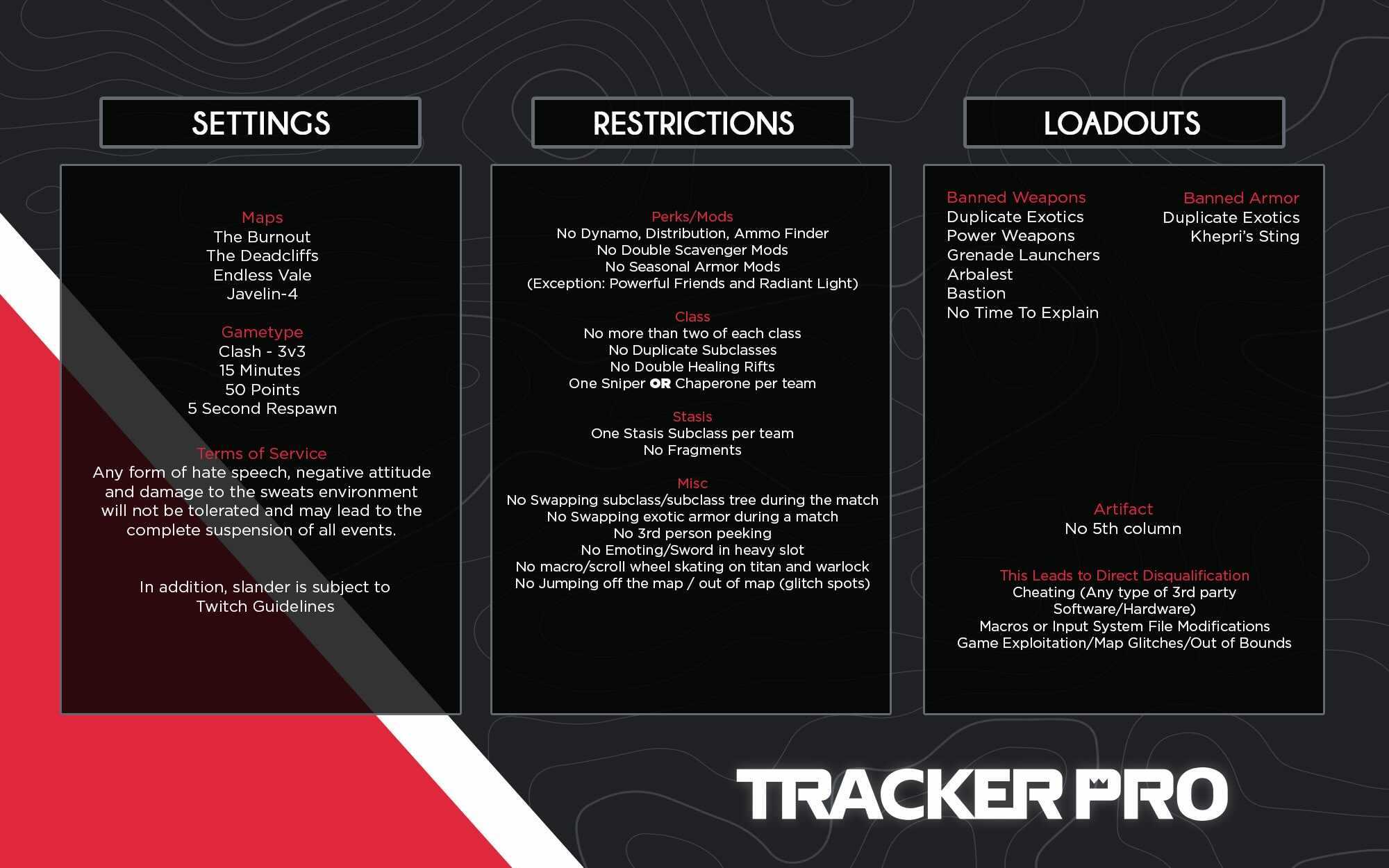 Warzone App & Site Updates
We've been working hard on some high-value features on both the site and the app. Under the "Matches" tab in your profile, we've added summary boxes on the site.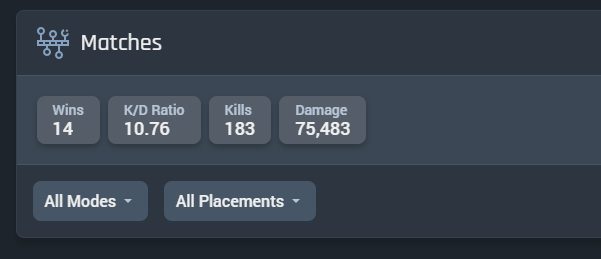 The "Live Match" section has been re-designed from scratch in the overlay app to provide a more in-depth analysis of the game lobby in each game mode. The roster window has been updated to give a better overview of the most threatening players and squads in the game lobby.
You can download the app on PC from here.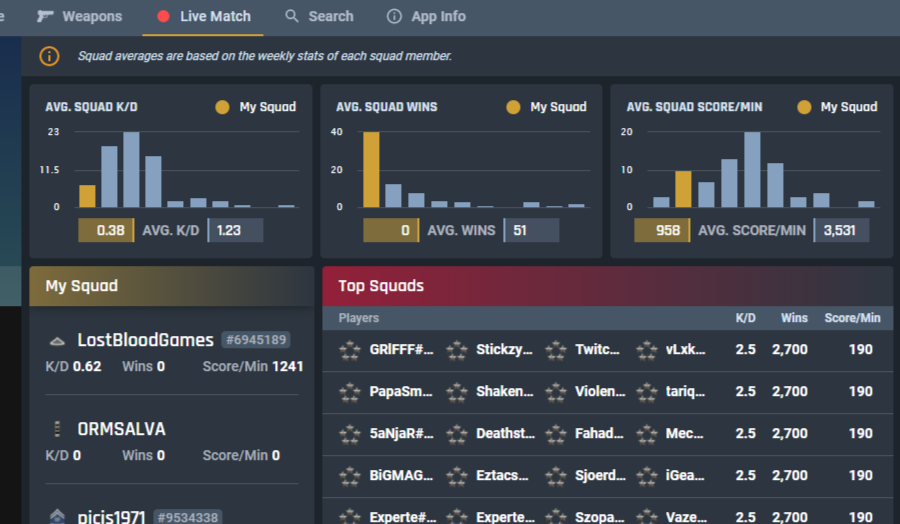 Valorant Account Linking
You can now link your Tracker Network account to your Valorant stats. That allows you to connect your Twitter and Twitch accounts, and TRN Premium members can customize their profile. That will also give you a verification badge. You can quickly Set it up here!
Rainbow Six Siege App MMR Updates
We released a new app version with some updates to player profiles:
The "Season" box will show you the "Current Ranked MMR".
The "Lifetime" box will show you the "Best Ranked MMR".
The "Season History" box will offer both "Ranked" and "Casual" Latest achieved MMR.
There's more in store for the R6 app as we are working on some exciting updates. You can download the app from here.
Another Apex Legends Overlay Update
Rank Score OBS Overlay with multiple variants: Left, Right, and Center. This one is the real deal.
You can customize the preferences in our stream overlay dashboard.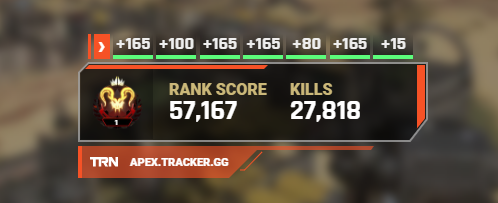 TRN Premium Rewards January
We have partnered with Advanced.gg in the US to provide easy to claim Sample Pack. It's entirely free for TRN Premium Members, and shipping is free too. You can join TRN Premium members to claim the reward by following this page.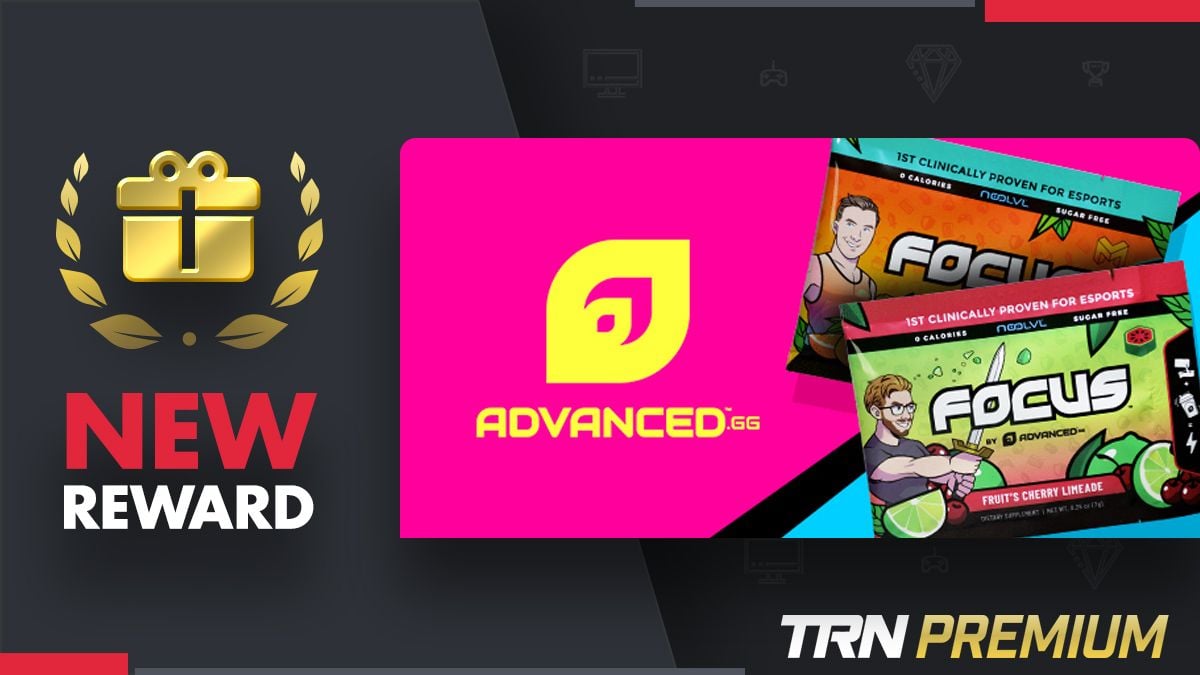 Still Looking For A Mobile Developer!
If you are the right guy for the mission or know someone, please contact us! We've shared more info on this post, and you can share your details with us through it.
These were the big highlights, and we have daily updates as we are continuously working on improving our sites and apps. Please share your feedback with us, and let us know what you think! Don't forget to follow us on Twitter and Instagram to get all the latest TRN news, announcements, and data insights.
Comments