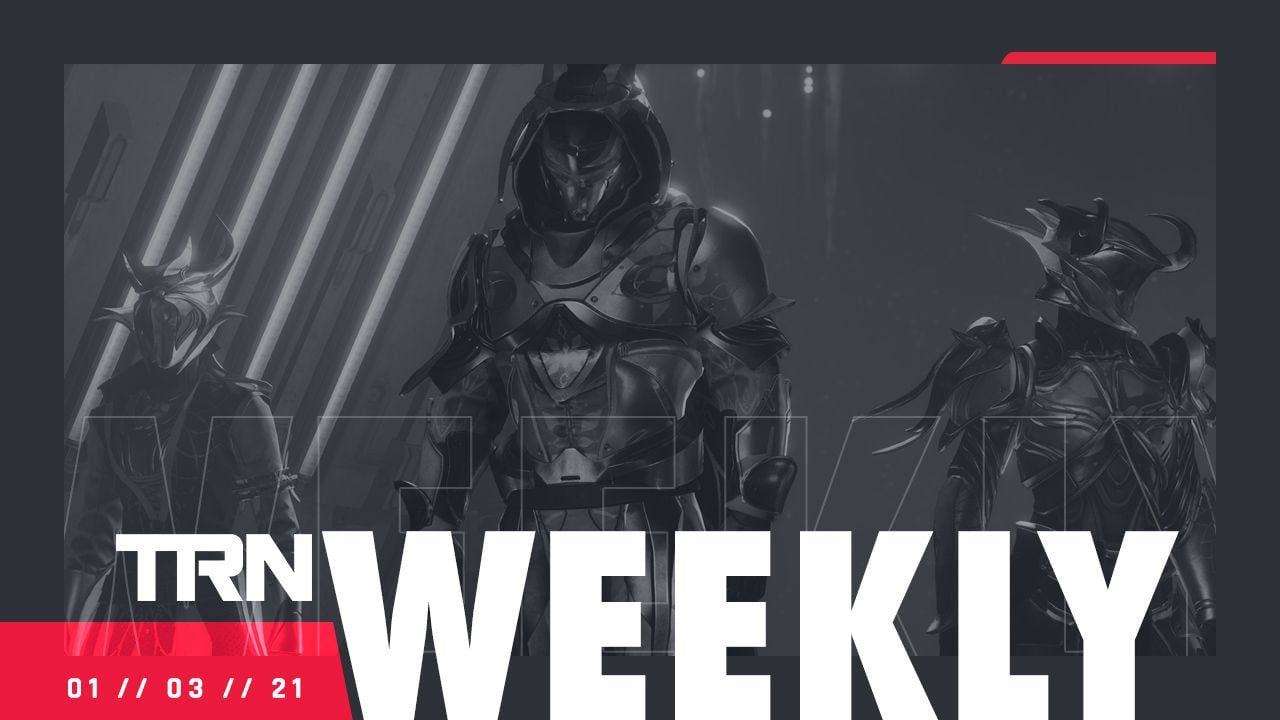 More Apex Tracker Updates
We have a great run with Apex Legends in the past few weeks. We'd love to hear what you think about the new site! What else?
More coming soon!
New in Destiny 2: Highlights
We re-released "Guides" as "Highlights". You can now share short awesome, and epic clips of your Destiny 2 gameplay. There are already a bunch of amazing plays!
You can watch others or upload your own on the new Highlights page.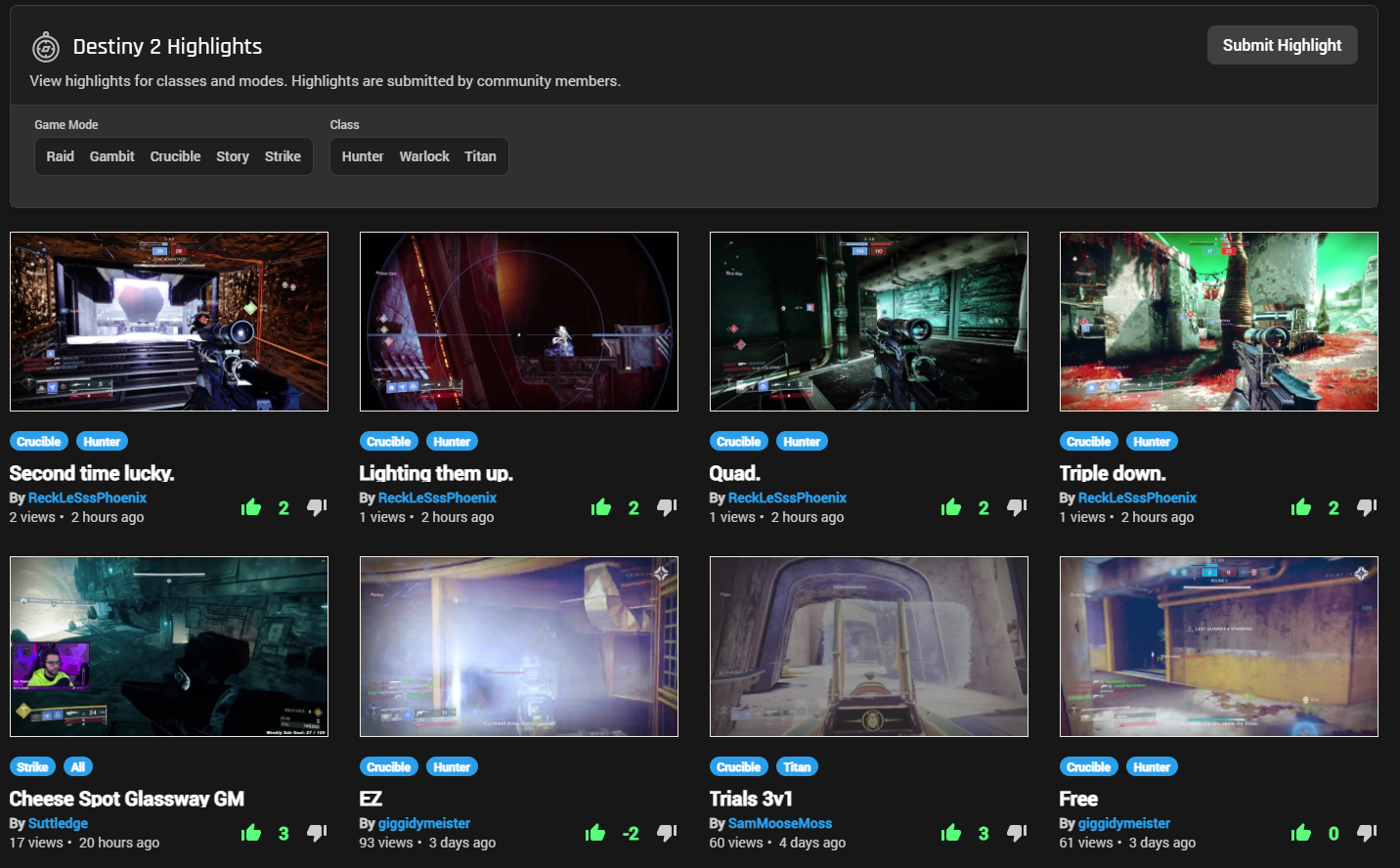 Valorant Profile Updates
The team worked on various updates this week, including fixes to some ratios and other tweaks, but the most exciting change is the new match history section in your profile! It's so slick now; it's hard not to play even more.
Check out this demo profile to get a glimpse!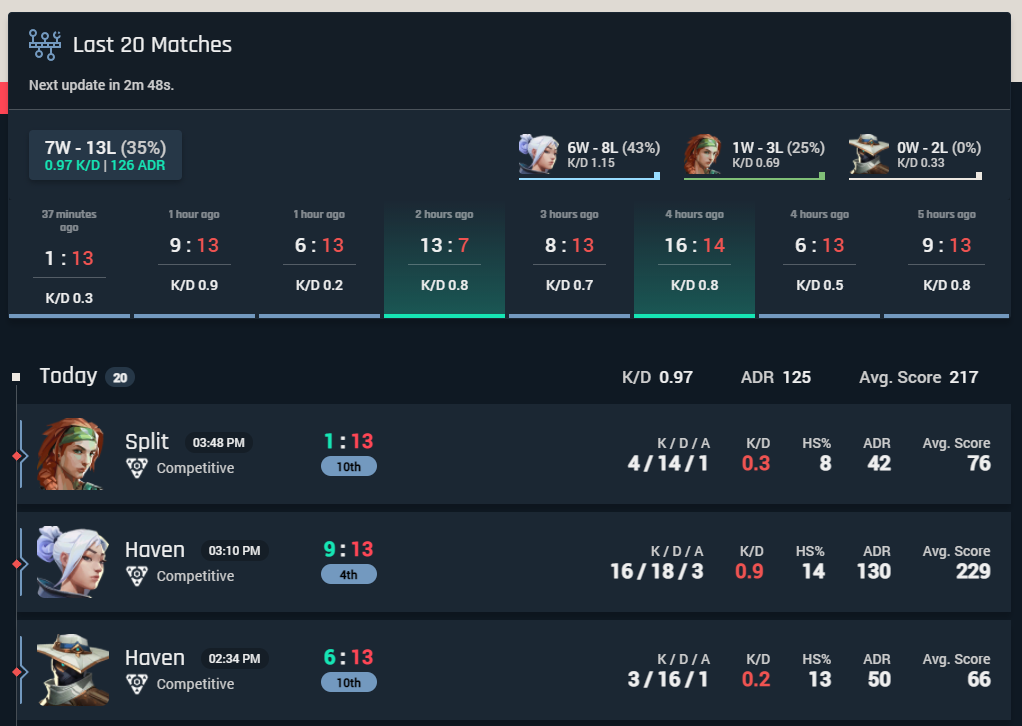 We Are Looking For A Mobile Developer!
Yep, that's right. If you are the right guy for the mission or know someone, please contact us! We've shared more info on this post, and you can share your details with us through it.
Please share your feedback with us, and let us know what you think! Don't forget to follow us on Twitter and Instagram to get all the latest TRN news, announcements, and data insights.
Comments