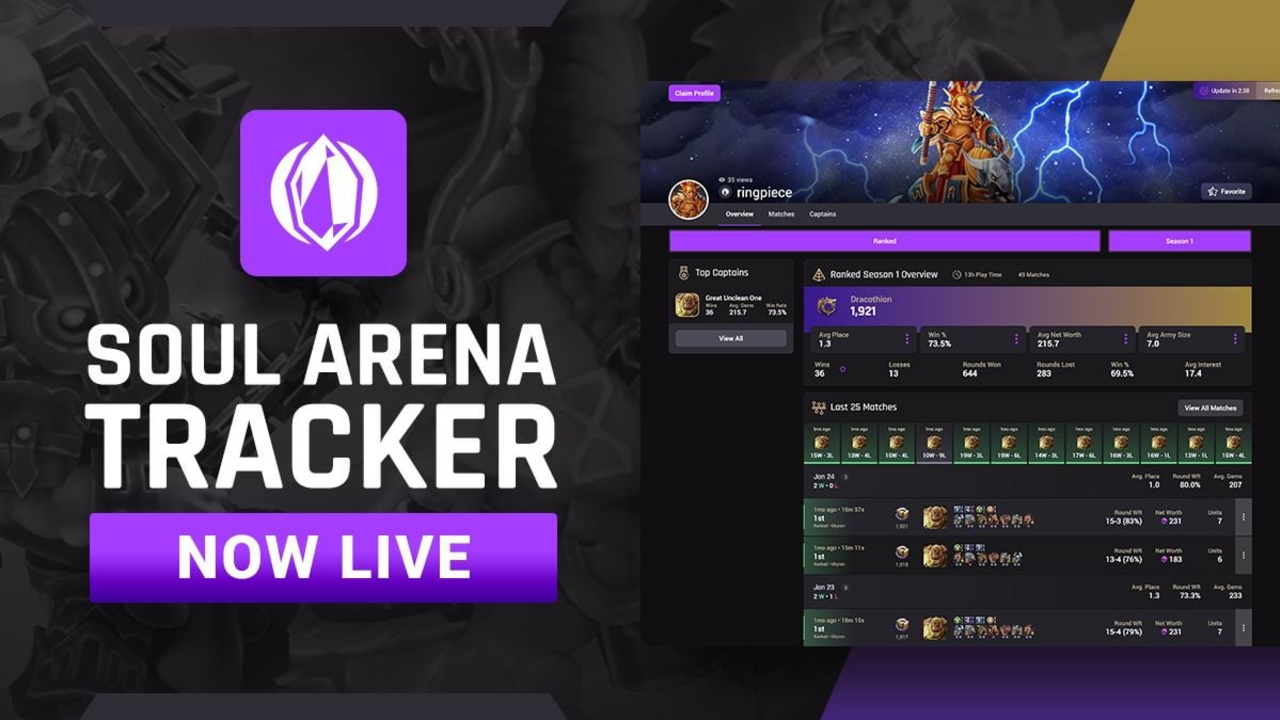 Prepare your hammer and shield. We are entering the universe of Warhammer with Soul Arena!
Today we announce the launch of Soul Arena on Tracker Network, a new game in the genre of auto-battlers.
The game was released last year on mobile devices (both iOS and Android), and earlier this year it launched early access on Steam.
We couldn't be more excited for this next stage for Soul Arena, as the developers at Trophy Games are providing this analytical tool for the community, improving the competitive edge and paving a better path for both casual and ranked players alike.
What Can You Expect From Soul Arena Tracker?
Your Soul Arena Profile: All your stats for casual and ranked game modes, Captains stats, overview data, and detailed match history and match reports per season.
Leaderboards: Community leaderboards filtered by top players per stats, playlist, season, and per captain.
Top Comps: For the latest patch, generated by analyzing comps win rate from the global matches that we process. Easily see which synergies perform best the most consistently.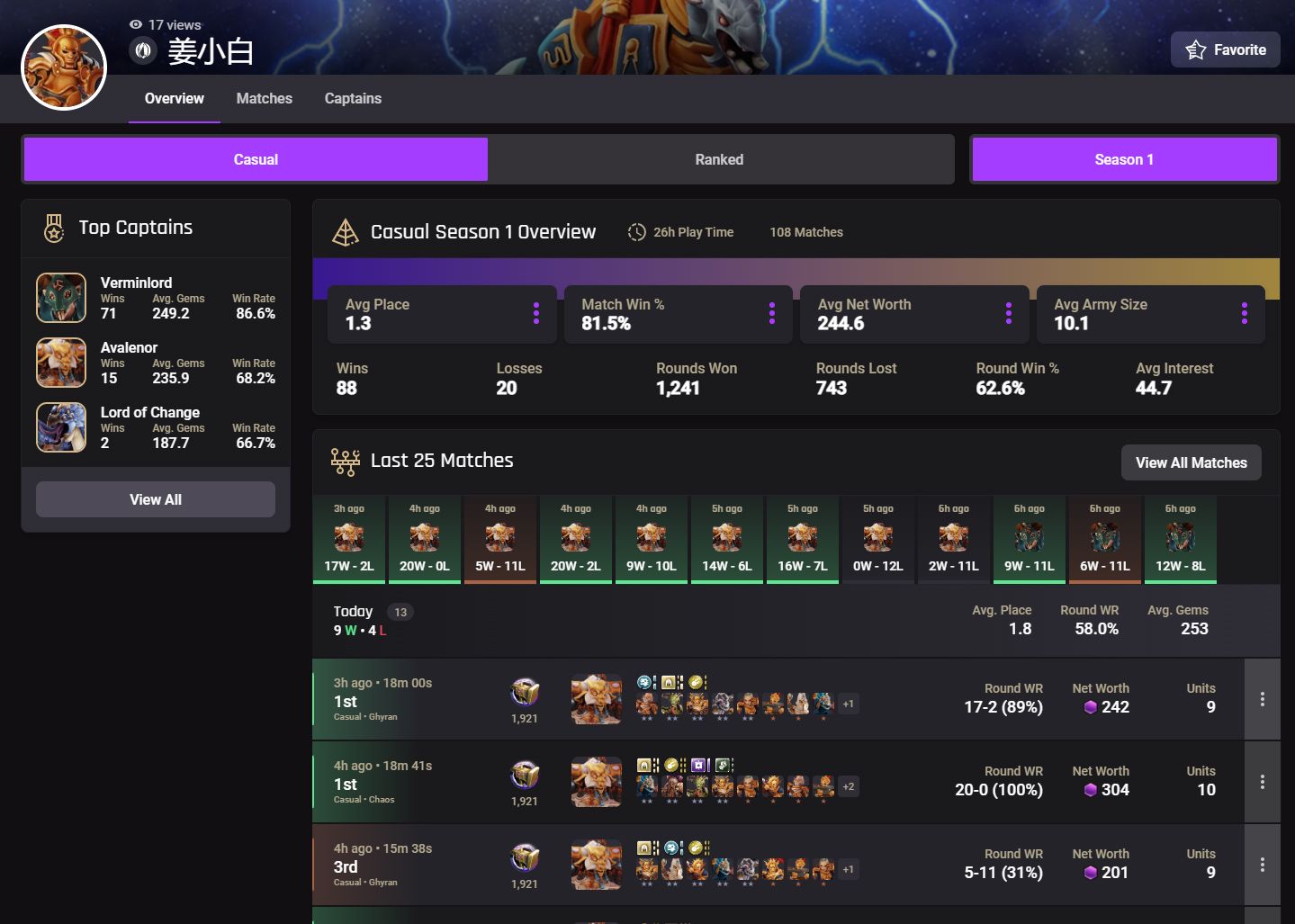 Enter the world of Soul Arena stats here! And you can also view a demo profile to get a sense to wat is available.
This is it for now! Be sure to follow the game and the site for more details, stats, and news. You can follow us for more gaming related content on Twitter.
Comments